2017 HOLIDAY GIFTS | Gifts to Love
Give the Gift of Good Taste NAPERVILLE– OPEN HOUSE Dec 1st, 12-9pm, 15% Off All Cash & Carry Items. Come see Twisted Olive's holiday selections including many new items. Featuring Whimsical wares from Mud-Pie, Chocolate Storybook, Stone Wall Kitchen, Bella Cucina and much more. Visit Twisted Olive at Christkindl Market in Naperville all season long!
NEW LOCATION! Parking ALWAYS Available Extended Hours • No Traffic 424 Fort Hill Dr. Suite, 108, Naperville (630) 778-9550 • www.twistedoliveimports.com
Downtown Naperville Gift Cards The Perfect Gift! Give the gift that allows them to choose with a Downtown Naperville gift card! For use at over 150 shops, restaurants, and spas in Downtown Naperville.Two new designs to choose from — the any occasion card or the holiday card. No fees to purchase. May be purchased in person or online and mailed to you or a lucky recipient.
Downtown Naperville Alliance Main Street Promenade 55 S. Main St., Suite 351, Naperville (630) 544-3372 • www.downtownnaperville.com
Give the Gift of Beauty. Give Phibrows Microblading. The latest and best boldest beauty trend to hit our brows worldwide is known as Microblading. Put your brow pencils down, you're going to want to hear this from the Phibrow expert. Phibrow Microblading is a manual hand method of permanent cosmetics for your eyebrows which creates extremely fine natural looking hair strokes. The results? Perfectly natural thick, full brows. The pigment is applied with a specific Phibrows tool that is implanted in the skin to transform over-plucked, sparse eyebrows, and no eyebrows, to thick feathery, beautiful bold shapely brows lasting one to three years. It's time to say goodbye to waxing, threading, and brow products and welcome the fabulous work of art called "Phibrow Microblading"
Wasan Ahmad~Phibrow Artist By PhiAcademy
www.elbornocenters.com
​​All Things Beautiful at Velvet Grace OSWEGO–Are you ready for crisp air, hot chocolate, sweaters, and cuddling by the fire? Let Velvet Grace warm your holiday season with perfect amounts of cozy home decor, inspirational art, gifts, jewelry, and holiday-scented candles to treat yourself or someone special. Velvet Grace is a proud retailer of Annie Sloan Chalk Paint® and we offer creative classes, perfect for a ladies night out! No artistic ability required- refreshments provided!
Velvet Grace, 4025 US 34 Oswego www.velvetgrace.net • (630) 636-6570
​​The Gift of Relaxation with
Elements Massage Geneva GENEVA–Relax, you've found the perfect gift at Elements Massage. The most wonderful time of the year can also be the most stressful. When you give the gift of massage The Elements Way TM you're giving your loved one a personalized session of bliss that promotes relaxation and less stress. After all, 'tis the season to Let Yourself Go! Call or visit our website for a variety of holiday gift card and package specials.
Elements Massage, Geneva www.elementsmassage.com/geneva • (630) 232-7335
Celebrate the Season at The Sipping Muse WHEATON–Located in beautiful downtown Wheaton, The Sipping Muse Paint & Sip Studio invites you in for the holiday season. Give the gift of a fun night out! PLUS–Enjoy 20% off your January public canvas event. Enter code GLANCERJAN20 during checkout. A Creative Arts & BYOB Studio Where FUN is Your Muse
The Sipping Muse
122 N. Hale St, Wheaton (630) 949-8565 • www.thesippingmuse.com thesippingmuse@gmail.com
​​
A Gift of Family Fun (with learning built in) NAPERVILLe–Give the Gift of DuPage Children's Museum Membership! One year of membership adds up to a lifetime of memories and unlimited opportunities. It's the gift that won't get broken, no batteries needed, and it's sooo EASY! Give your loved ones the gift of play and let them unwrap the wonders of building, learning, exploration, discovery, and more. Gift memberships can be purchased online, in-person, and over the phone.
DuPage Children's Museum www.dupagechildrens.org, (630) 637-8000
Vomfass Naperville–Many Great Gift Ideas! ​
​ NAPERVILLE– Located in downtown Naperville, Vom Fass (from the Cask in German) offers the finest spirits (Scotch, Whiskey, Vodka, Gin, Rum), brandies, liqueurs, wines, fruit balsamic vinegars, extra virgin olive oils, nut & seed oils, and more! Amazing products and flavors from around the world. . . and the best part is that you get to sample before you decide which wonderful choices you will bring home. You've got to get in here!
Vom Fass 121 S Washington St, Naperville www.naperville.vomfassusa.com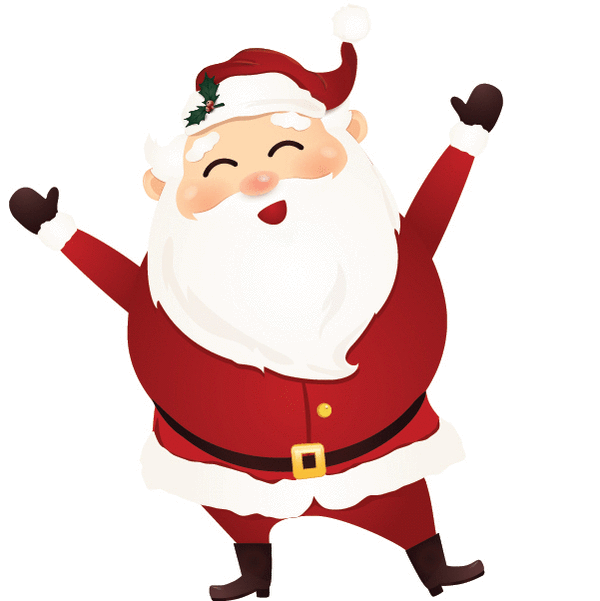 #GlancerMagazine #Holiday2017 #Shopping #HealthWellness #ArtsEntertainment #DowntownNaperville #BellaSense #VelvetGrace #ElementsMassage #TwistedOlive #TheSippingMuse #Wheaton #December12017 #December152017 #DiningCabaret