COVER STORY | "Be Together" 2019 Fall Guide
Updated: Jul 2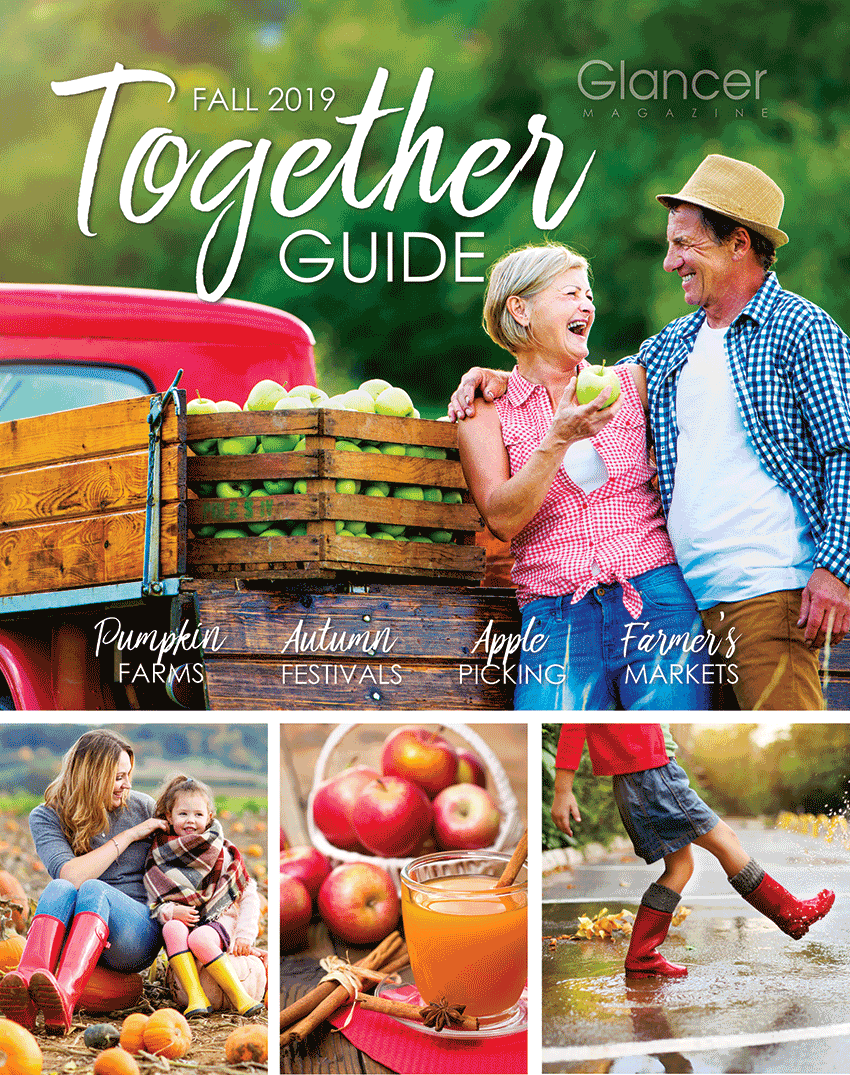 LOCAL EVENTS TO HELP MAKE FALL EXTRA MEMORABLE Fall is the season to enjoy old traditions while creating new memories at local events, such as the first annual Fairgrounds Fall Fest at the Kendall County Fairgrounds in Yorkville on October 12th. Come out for a day of food trucks, hand crafters market, trunk or treating and so much more!
Another first to try this season is Hinsdale's Wine Walk on October 17th sponsored by the Hinsdale Chamber of Commerce and Village of Hinsdale; and of course, not to miss oldies but goodies are the Downtown Naperville Fall Wine Walk on October 6th, Witches Night Out Naperville on October 10th, and All Hallows Eve at Naper Settlement on October 18th and 19th.
Unique one day activities include Wheaton Haunted Halloween Flea Market October 19th at the DuPage County Fairgrounds in Wheaton. This event will showcase products like vintage clothing, collectibles, mid-century modern, vintage furniture, vintage jewelry, vintage decor and much more.
Throughout the western suburbs, there is so much fun for all ages and the Morton Arboretum certainly offers something for everyone the entire month of October.
"The Fall Color Festival celebrates the most brilliant season at The Morton Arboretum in Lisle," says Jenelle Hardtke, Special Events Manager. "At this time of year, Arboretum visitors are immersed amid hundreds of thousands of trees from across the globe that are saturated in fiery orange, warm gold, and vivid crimson. From hiking and biking across miles of trails to driving scenic roads across spectacular vistas to visiting our award-winning Children's Garden or enjoying our many fall-themed events, such as Scarecrow Trails, Walking Plays, and the Glass Pumpkin Patch, Trick or Trees, Cider and Ale Festival, or the 5K Fall Color Run and Walk. The season provides a multitude of options for everyone's visit."
Seasonal favorites always include costumes and candy and Downtown Geneva comes alive for this annual Halloween tradition. Children can get a head start on their Halloween candy collection at Geneva's Downtown Trick-or-Treating event. Families can enjoy a free, fun and safe environment in the City's central business district on October 24th. Glen Ellyn's Halloween Festival & Trick or Treat on October 26th will also be sure to be a Spooktacular Event with a parade, trick-or-treating, live entertainment, crafts, and games. The Naperville Junior Woman's Club will teach a safety lesson on trick or treating safety and the kids will be able to practice at Safety Town on October 26th. Costumes are encouraged!
The Halloween festivities are not just for kids. Bring your dogs and dress-to-impress at Geneva's Peck Farm Park's FREE Howl O' Ween Dog Parade on October 26th! Prizes will be awarded for most creative, funniest, and scariest costumes.
Enjoy Moonlight Hayrides with the entire family on Fridays and Saturdays from October 4th through October 19th at Primrose Farm in St. Charles or challenge the teens and grown-ups in your family to the great Escape the Barn on October 11th and 12th.
Mark your calendars for a Fall-tastic season this year! -Kristen Kucharski
Visit www.GlancerMagazine.com for Many More Fall Themed Local Happenings
#GlancerMagazine #ArtsEntertainment #Fall2019 #BeTogetherGuide #TrendingNow #Events #DuPageCounty #KendallCounty #KaneCounty #CoverStory #Halloween #HalloweenFun